DATE:

AUTHOR:

Nicole Shelby
Command Center
Company news
The new Command Center is here!
DATE:
AUTHOR: Nicole Shelby
Today we're very excited to unveil our new Command Center, the central hub for ben-admins to manage all their enrollments with Noyo. The Command Center is a complete reimagining of the core functionality of our previous tool, the Noyo Dashboard. Not only does the Command Center have a sleeker design and more intuitive navigation, it also features: 
Powerful omnisearch to instantly locate any group or member (and all their data)

The ability to save important groups, members, change requests, or filtered lists for one-click access 

A toggle to hide PII for safe, secure collaboration 

Upgraded backend architecture for faster loading and better performance 
The data you need, when you need it
The Command Center supercharges your ability to manage groups and individual enrollments all across Noyo. Instantly find any group, member, or change request, and save important items in your sidebar for easy access. 
Closely tracking a specific employee's enrollment? Want to check that a high-priority group has the right plans? Or just want to keep an eye on in-process requests? It's all just one click away.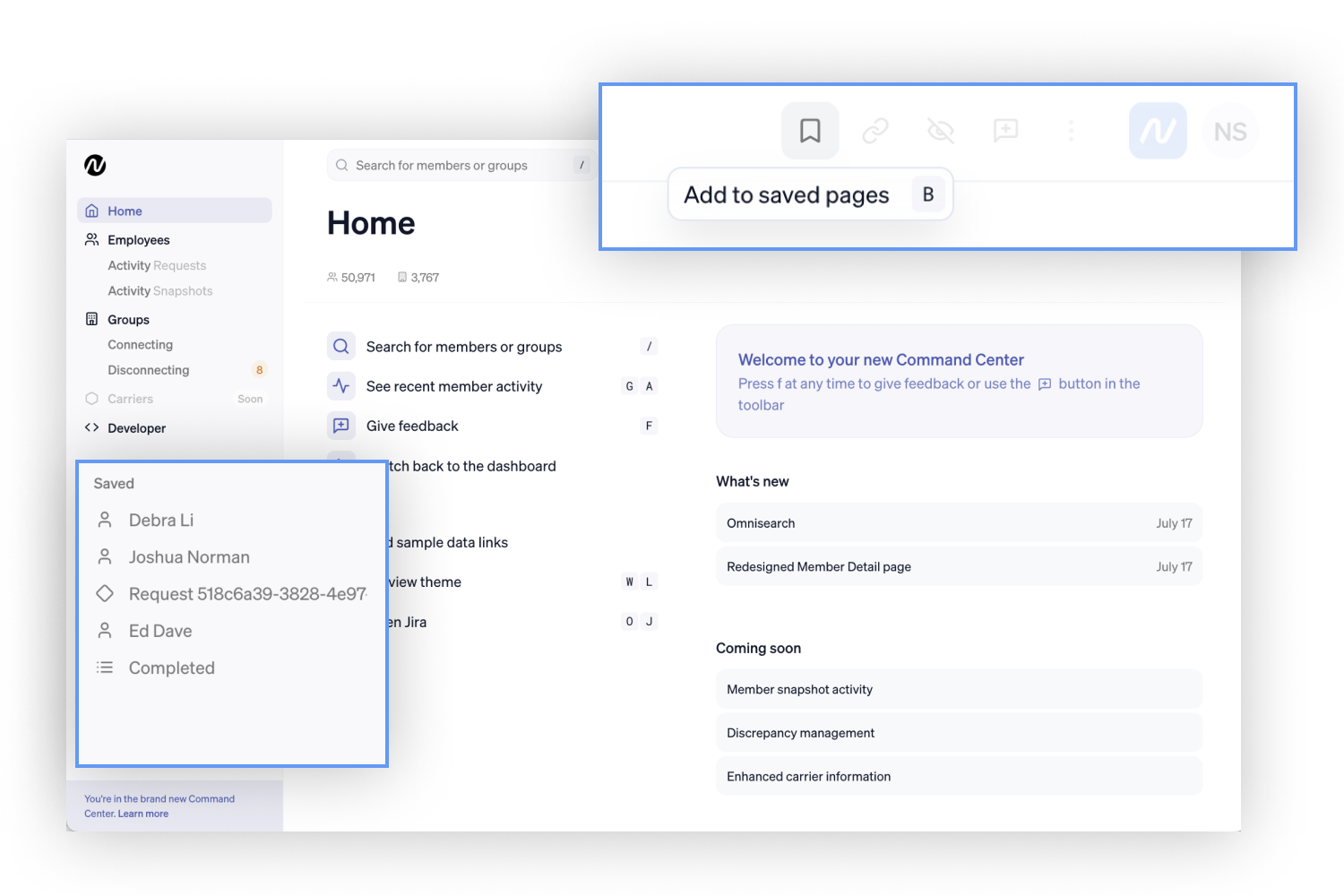 The easiest way to root-cause enrollment issues
Use the Command Center to quickly access coverage lists, change histories, real-time statuses, raw JSON, and more. Noyo's Sync technology means that you get access to the most up-to-date data from insurance carriers to compare to your own system; everything you need to solve enrollment mysteries is at your fingertips, neatly organized and ready to be explored.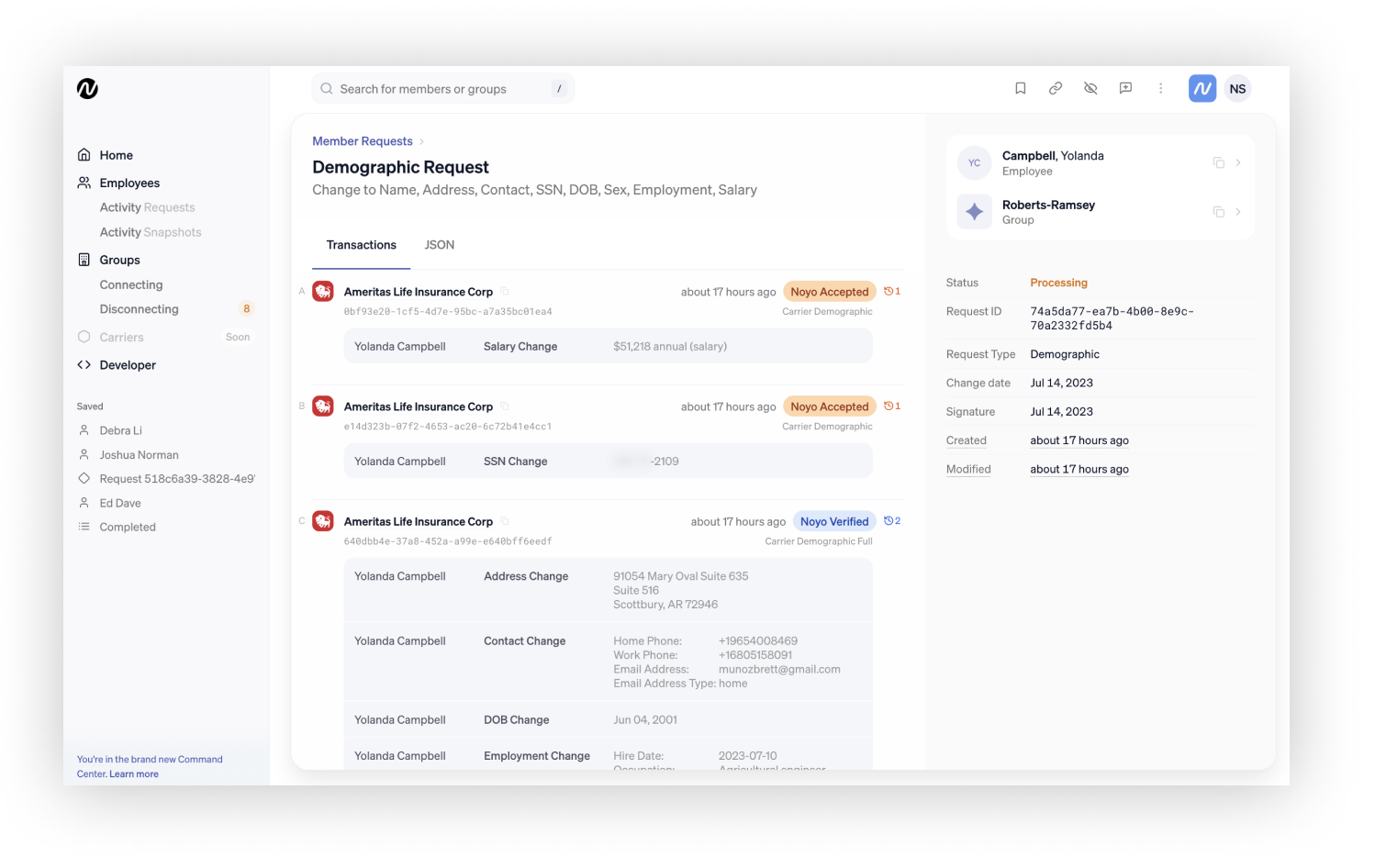 Start using the Command Center today
You don't have to wait to start experiencing the magic of the Command Center! Existing Noyo Dashboard users can access the Command Center through the banner on the Dashboard's home page. You can also go directly to https://app.noyo.com and enter your existing credentials.
Don't have Dashboard access? Or just want a walkthrough before you try it? Let your CSM know and we'll set it up.  
We're just getting started 
There's a lot to look forward to in the Command Center, like a whole new way to identify and manage data discrepancies, one-click carrier activation, self-service enrollment analytics and data insights, broker tools, and more. Stay tuned!